LASIK
Enjoy life in San Diego with LASIK! LASIK eye surgery can reduce or eliminate dependence on glasses and contact lenses—so you can focus on what is important to you. At Gordon Schanzlin New Vision Institute, our experienced LASIK surgeons are widely recognized as leaders in vision correction. We believe that patient education is important and we want to provide all the information you need to make the decision that is best for your vision, your eye health, and your lifestyle.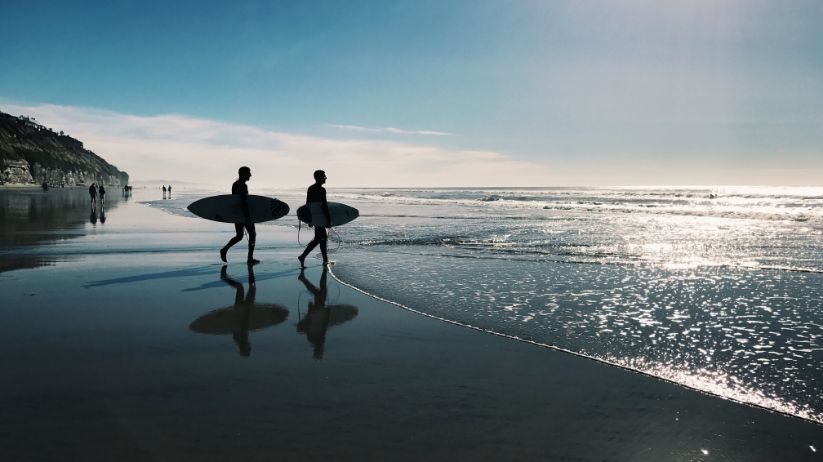 What is LASIK?
LASIK, or Laser Assisted In-Situ Keratomileusis, is a popular form of laser vision correction surgery. The treatment uses laser technology to reshape the eye's cornea in order to correct refractive errors (vision problems). By precisely reshaping the cornea, LASIK improves the way that light refracts, or bends, in order to enhance the way in which light focuses toward the retina at the back of the eye. LASIK can improve myopia (nearsightedness), hyperopia (farsightedness), and astigmatism, which are common
Trusted Source What is LASIK U.S. Food and Drug Administration Go to Source refractive errors .
LASIK — What to Expect
Preparing for LASIK
If you're ready to experience life with clear vision and the freedom of LASIK, the first step is to schedule a consultation appointment at our San Diego office. One of our eye doctors will examine your eyes, review your medical history, and discuss your vision goals in order to determine if laser eye surgery is right for you.
If you decide to move forward with LASIK, our team will give you detailed pre-procedure instructions. If you wear contact lenses, you will need to stop wearing them for a certain amount of time before your LASIK procedure.
What Happens During the LASIK Surgery Procedure?
The actual LASIK procedure is typically complete within minutes. First, your eyes will be numbed with anesthetic eye drops. During surgery a thin flap is created in the upper layer of the cornea. The surgeon will then use a laser to precisely reshape the underlying corneal tissue according to your prescription and unique eye contours.
The corneal flap will then be placed back in its original position. No sutures are required after replacing the corneal flap. The surface is kept dry for several minutes and is then flushed with antibiotic eye drops. A temporary eye shield or patch is applied to protect the eye while it heals.
1.
2.
3.
LASIK Surgery Recovery
After LASIK surgery, you should expect to rest for the remainder of the day and
follow any specific instructions from your LASIK surgeon.
What You Need to Know About
Trusted Source Beyond Seeing Clearly: What to Expect with LASIK Recovery American Refractive Surgery Council Go to Source LASIK Recovery :
Most patients are able to see better immediately, but patients with severe astigmatism may see a more gradual improvement.
You may experience mild burning or itching, but it should resolve within 24 hours.
Patients typically resume regular routines the next day.
Possible side effects such as puffiness, sensitivity, and dry eyes generally go away within the first several weeks.
Don't plan to swim or submerge your face in water for about 2 weeks.
Blended Vision – Monovision LASIK or PRK
Monovision LASIK or PRK are laser treatments that can correct one eye for distance vision and the other eye for near vision. The brain can then blend these images together for the clearest results possible. Monovision is typically used to treat age-related near vision loss (presbyopia) in individuals who also have nearsightedness. Learn more about presbyopia.
LASIK Results and Benefits
LASIK offers a vast array of benefits for patients who are candidates for the procedure, including:
A significant reduction or elimination of dependence on corrective eyewear – Over 90% of LASIK patients gain 20/20 vision or better3
LASIK is generally a quick and painless procedure
Results that are often immediate
Most potential side effects are typically temporary
The patient satisfaction rating for LASIK is among the highest of any elective procedure, Trusted Source

Journal of Cataract & Refractive Surgery, Vol. 42, Issue 8

August 2016, Pages 1224-1234

Go to Source at 96%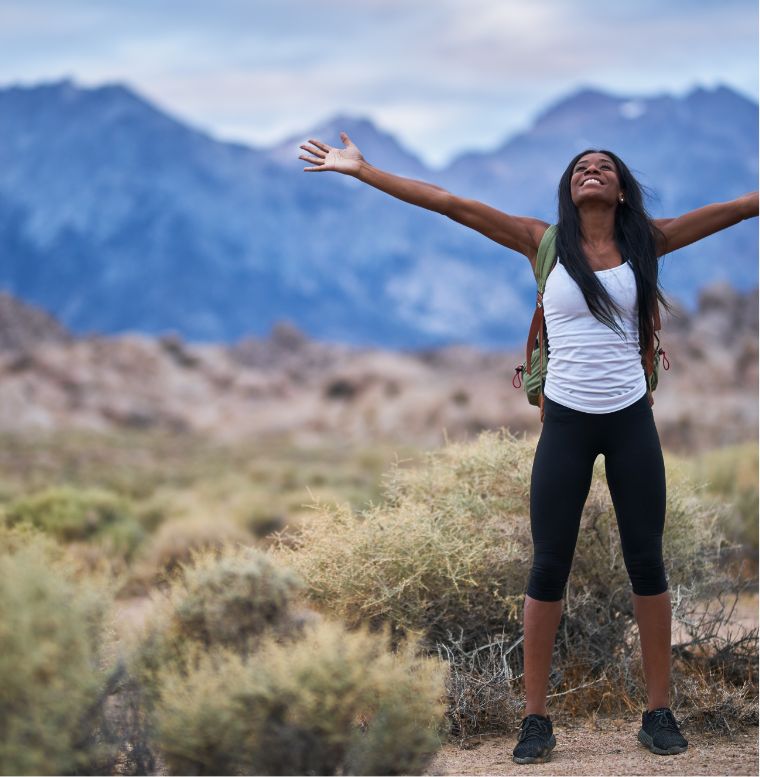 LASIK Risks
LASIK is generally considered to be a safe and effective procedure when performed by an experienced
Trusted Source Modern laser in situ keratomileusis outcomes Sandoval HP, Donnenfeld ED, Kohnen T, et al Go to Source refractive surgeon . However, any surgical procedure carries some risk. Many common LASIK side effects, such as dry eyes or hazy vision are temporary and will diminish upon healing.
Trusted Source What are the risks and how can I find the right doctor for me? U.S. Food and Drug Administration Go to Source Potential complications of LASIK include dry eye syndrome, unwanted changes in vision, glare, halos or double vision.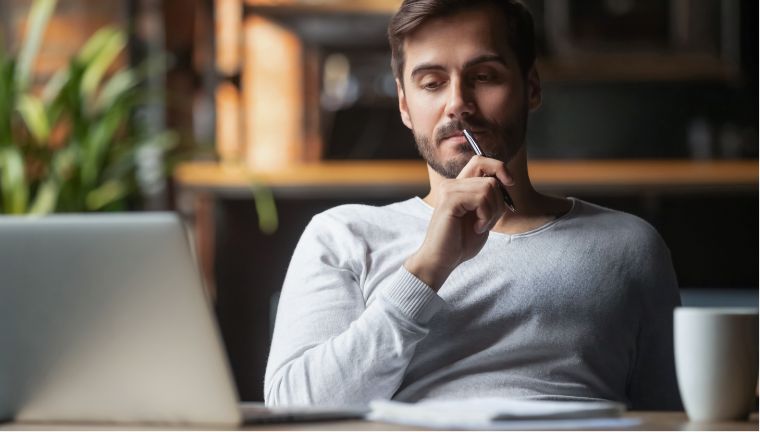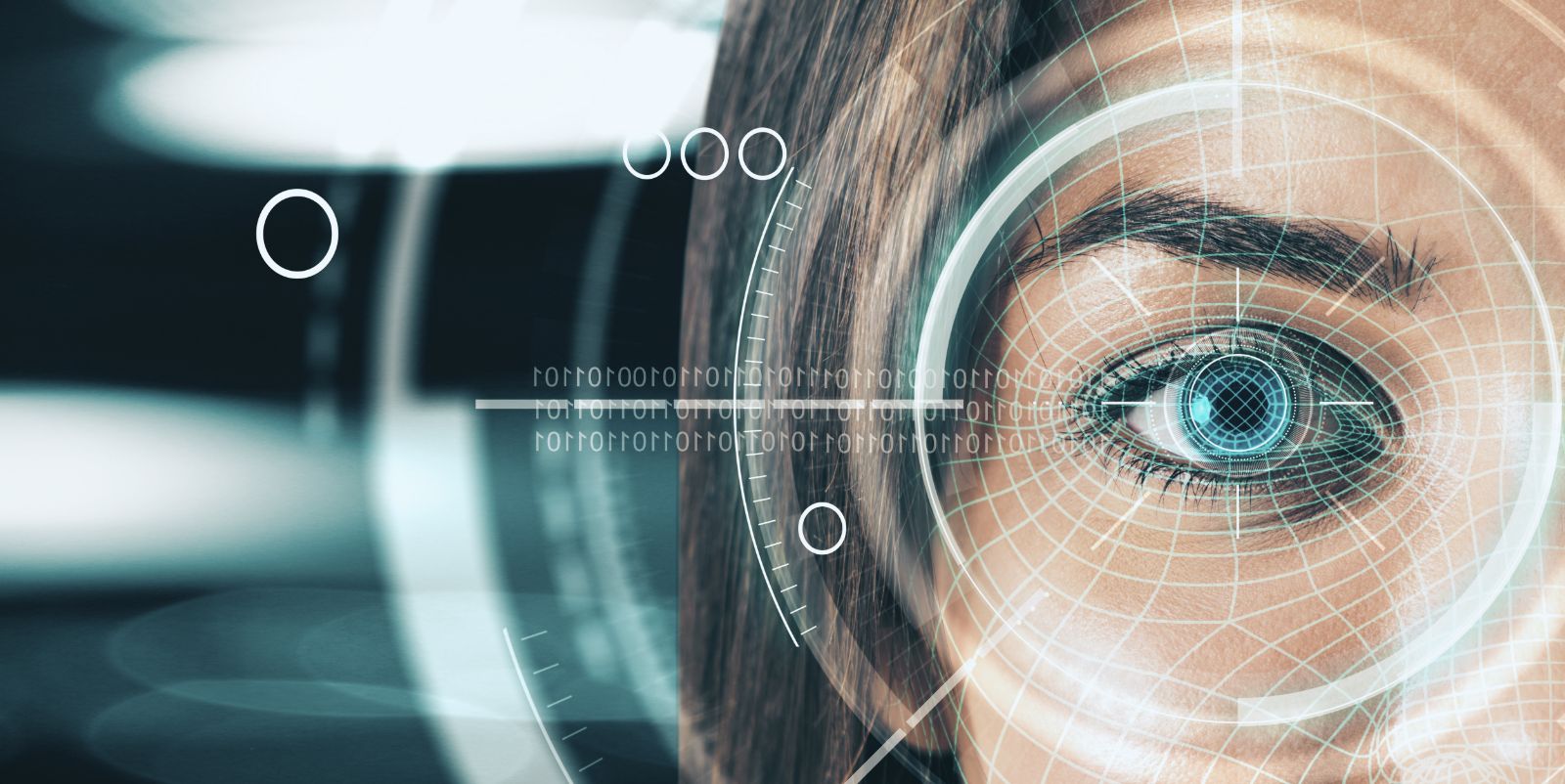 LASIK Technology
Our experienced LASIK providers combine expert skill with the most advanced technology available. At Gordon Schanzlin New Vision Institute, we exclusively offer all-Laser LASIK. Traditional LASIK uses a microkeratome blade, but our providers only offer all-laser LASIK with a femtosecond laser because it is less invasive and more precise. We use the WaveLight® Refractive Suite, which is the most state-of-the-art technology available for laser vision correction. We optimize vision for patients with nearsightedness and astigmatism by using Contoura™ Vision Topography-Guided Laser Vision Correction. We also utilize Wavefront Guided Custom LASIK, which corrects visual aberrations to provide accurate and precise laser vision correction.
Contoura™ Vision – Topography-Guided Laser Vision Correction
Contoura Vision Topography-Guided Laser Vision Correction can optimize the surface of the eye's cornea in such a way that it actually enhances the quality of vision better than has ever been possible before. In clinical studies, Contoura Vision Topography-Guided Laser Vision Correction helped 90% of patients see as well or better without glasses than
Trusted Source The use of WaveLight Contoura to create a uniform cornea: 6-month results with subjective patient surveys. Motwani M, Pei R. Go to Source they did with glasses . Contoura Vision may also reduce the potential for night glare.
Instead of just treating the eyeglass prescription, this technology utilizes unparalleled diagnostic capabilities to identify and record imperfections in the curvature of the cornea and the optics of the cornea, combining those measurements with the eyeglass prescription to give the eyes a better focusing surface. The technique goes hand-in-hand with our state-of-the-art WaveLight® EX500 and Topography-Guided Planning Software, allowing our experienced eye surgeons to create a truly customized LASIK procedure that can enhance your eyesight with stunning results.
Are You A Candidate For LASIK Surgery?
We have helped thousands of people who have struggled with poor vision improve their quality of life through LASIK. During your initial consultation with one of our experienced eye surgeons, you will be given a comprehensive vision evaluation to determine your candidacy for LASIK.
Good candidates for LASIK:
Are 18 or older
Have suitable corneas (this will be evaluated at your consultation appointment)
Have no history of eye disease such as glaucoma
Have not had any changes in vision or prescription in the past year
Are in reasonably good overall health
LASIK Alternatives
The Gordon Schanzlin Institute offers a range of vision correction procedures. If you are not a candidate for LASIK, because of thin corneas or for another reason, other treatments such as ICL or PRK may better suit your needs. You can compare vision correction options and schedule a consultation with our experienced staff who will evaluate your needs and guide you to the best option for you.
LASIK
EVO ICL
PRK
RLE
Long-Term Vision Outcomes
Generally Quick (Varies based on IOL choice)
Treats Extreme Prescriptions
Yes, During Recovery Phase
Can Treat Presbyopia (Near Vision Loss After 40)
Yes with Monovivion/ Blended Vision
Yes with Monovivion/ Blended Vision
Yes with Monovivion/ Blended Vision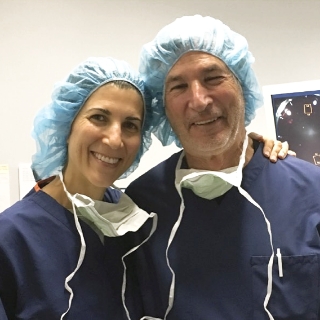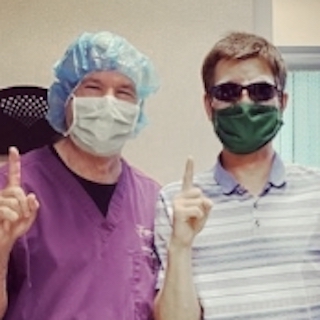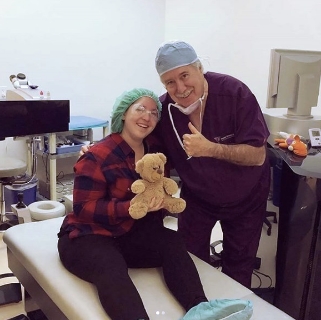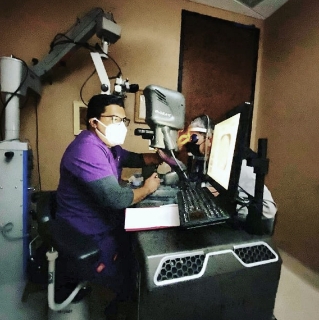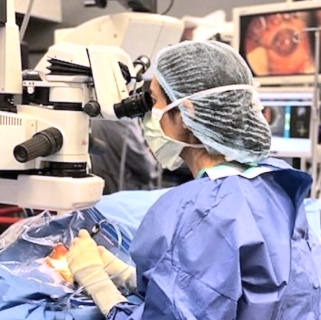 Why Choose Gordon Schanzlin New Vision Institute for LASIK in San Diego?
We are LASIK leaders. The Gordon Schanzlin New Vision Institute was one of the first centers in the United States to offer LASIK eye surgery. Many of our ophthalmologists are considered pioneers in the field of laser vision correction, and have participated in clinical trials of new techniques for the U.S. Food and Drug Administration. In fact, Dr. Michael Gordon is known as a global leader in refractive surgery and was the first surgeon in the U.S. to utilize the Summit Excimer Laser for the correction of nearsightedness.
We offer advanced technology. Our practice is committed to providing our patients with access to some of the most advanced vision correction technologies in the world. Gordon Schanzlin New Vision Institute was involved in the clinical trials that preceded FDA approval for Topography-Guided Laser Vision Correction, and we are one of the first centers in the nation to offer it.
We deliver personalized service. We take the time to work with each patient to develop a customized treatment plan. Unlike LASIK centers that only offer one type of surgery, we are a comprehensive eye care practice—since we offer a range of vision correction procedures, you can rest assured that we will recommend the one that is right for you.
We provide proven results. Many patients trust us to care for their vision throughout their lives, from LASIK to cataract surgery. Don't take our word for it: see real patient stories to learn more about the many different people who have benefited from treatment at our San Diego practice.
LASIK FAQ
Does insurance cover LASIK?
Insurers consider LASIK an elective procedure and they typically do not offer coverage for it. Some medical and vision insurance plans may qualify for discounts, so check with your plan to see what may be offered.
How much does LASIK cost in San Diego?
The price of LASIK can vary greatly depending on your unique vision needs, as well as the technology used and the experience of your LASIK surgeon. At Gordon Schanzlin New Vision Institute we strive to make LASIK affordable. We offer financing options to help you fit LASIK into your budget.
Do I really have to stop wearing contacts before my LASIK surgery?
Yes, it is important that you discontinue wearing contact lenses for at least one week prior to your pre-surgery exam (your LASIK surgeon may require a longer period depending on your prescription and treatment plan). Contact lenses can temporarily change the shape of your cornea and your LASIK surgeon needs to get an accurate view of your cornea shape in order to optimize your LASIK results.
How soon after LASIK can I wear eye makeup?
We generally recommend waiting at least one week after surgery to wear eye makeup. You may also consider purchasing new products to reduce the risk of infection.
How Long Does LASIK Last?
LASIK is a permanent procedure in which your cornea is surgically reshaped in order to improve vision. There is a myth that LASIK "wears off", but what actually happens is that your eyes change as you age. LASIK lasts forever, but will not prevent future changes in your eye health and patients may still need reading glasses or other corrective lenses as they age. This type of age-related near vision loss is called presbyopia and it is a natural part of the aging process that occurs because of changes in the lens of the eye. Most people begin to notice presbyopia symptoms in their 40's.
Read LASIK Myths and Facts to get answers to more frequently asked questions about LASIK.
Contact Gordon Schanzlin New Vision Institute
Interested in learning more about LASIK Surgery? Contact us today. We look forward to hearing from you!
The Patient Experience
From the staff to the LASIK procedure, the entire experience was amazing and one of the best decisions I have made. The team of staff and doctors went above and beyond to make you feel comfortable and they truly care.
Joseph F.
Sources
1 U.S. Food and Drug Administration. What is LASIK. https://www.fda.gov/medical-devices/lasik/what-lasik Accessed September 18, 2019.
2 American Refractive Surgery Council. Beyond Seeing Clearly: What to Expect with LASIK Recovery. https://americanrefractivesurgerycouncil.org/what-to-expect-with-lasik-recovery/ Accessed September 18, 2019.
3 Journal of Cataract & Refractive Surgery, Vol. 42, Issue 8, August 2016, Pages 1224-1234
4 Sandoval HP, Donnenfeld ED, Kohnen T, et al. Modern laser in situ keratomileusis outcomes. J Cataract Refract Surg. 2016;42(8):1224–1234
5 U.S. Food and Drug Administration. https://www.fda.gov/medical-devices/lasik/what-are-risks-and-how-can-i-find-right-doctor-me Accessed September 18, 2019.
6 Motwani M, Pei R. The use of WaveLight Contoura to create a uniform cornea: 6-month results with subjective patient surveys. Clin Ophthalmol. 2018;12:1559-1566. Published 2018 Aug 28. doi:10.2147/OPTH.S175661