Keratoconus
Keratoconus is a progressive eye disease, usually presenting in a person's teens or early 20s. The cornea, which is normally round, thins and begins to bulge into a cone-like shape. The most common symptom is distorted vision, due to the cone shape deflecting light as it enters the eye on its way to the light-sensitive retina. Keratoconus can occur in one or both eyes.
As keratoconus progresses, the cornea becomes more irregular in shape, causing greater nearsightedness and irregular astigmatism to develop, creating additional problems with distorted and blurred vision. Glare and light sensitivity also may occur. Most patients notice a large change in their glasses prescription over short periods of time.
Doctors at Gordon Schanzlin New Vision Institute Institute offer a number of treatment options for patients with keratoconus. Click Here to Schedule A Consultation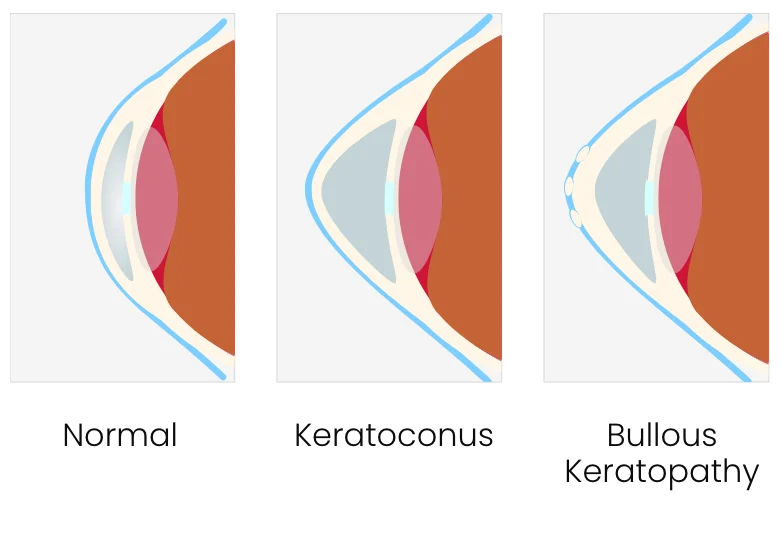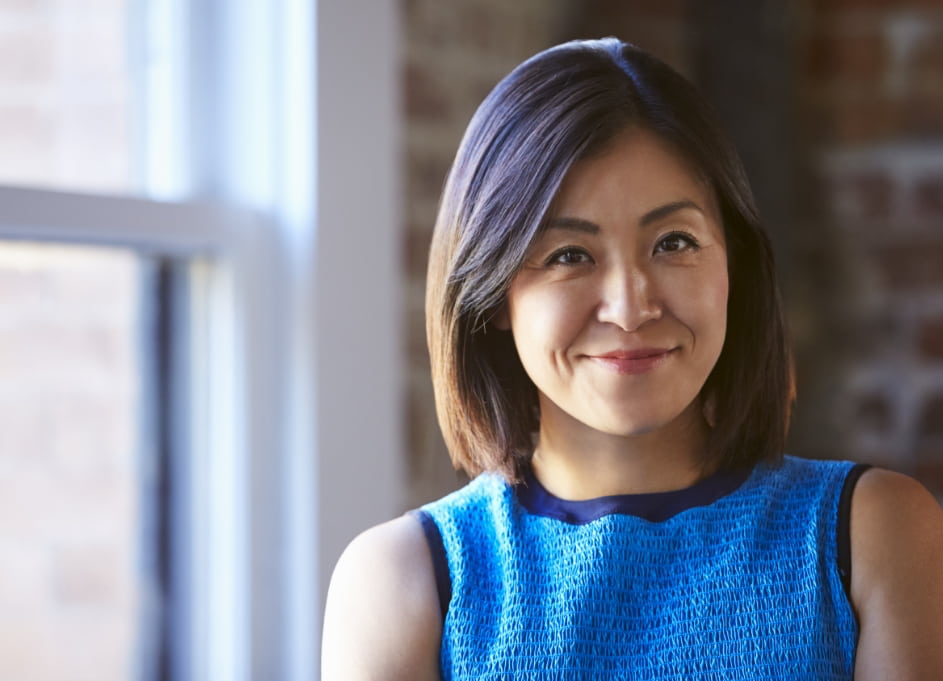 Causes of Keratoconus
New research suggests an imbalance of enzymes within the cornea weaken the corneal tissue that leads to Keratoconus. This makes the cornea more susceptible to oxidative damage from compounds called free radicals, causing it to weaken and bulge forward.
Risk factors include a genetic predisposition, which is why keratoconus often affects more than one member of the same family.
Overexposure to ultraviolet rays from the sun, excessive eye rubbing, a history of poorly fitted contact lenses and chronic eye irritation can also be associated with Keratoconus.
Treatment Options
Eyeglasses or soft contact lenses may help in the mildest forms of the disease.
Treatments for moderate and advanced Keratoconus include a number of specialty contact lenses. Dr. David Geffen of Gordon Schanzlin New Vision Institute Institute has been an expert in this field for many years, custom fitting the most advanced lenses for the greatest vision and comfort. Lenses include:
Custom Soft Contact Lenses: Specialty contact lenses are made-to-order based on detailed measurements of the person's Keratoconic eye(s) and may be more comfortable than gas permeable (GP) or hybrid contact lenses for some wearers. Our doctors are experts in fitting these lenses to gain greater stability for Keratoconic patients.
Gas Permeable Contact Lenses: If eyeglasses or soft contact are not sufficient to improve vision, then rigid gas permeable (RGP or GP) contact lenses are usually the preferred treatment. Their rigid material enables the lens to vault over the cornea, replacing its irregular shape with a smooth, uniform refracting surface to improve vision. In some cases our doctors will recommend a rigid gas permeable lens piggybacked on a soft lens to aid in comfort. Also available are hybrid contact lenses matching a rigid contact lens with a soft peripheral skirt for improved comfort.
Scleral Contact Lenses are also options for stabilizing vision over an advanced cone shaped cornea. It is a larger diameter lens made to fit more comfortably.
Surgical Options
Our surgeons have been involved in the initial research, leading up to FDA approval, of INTACS® (Addition Technology) corneal inserts for the treatment of keratoconus, as well as Corneal Cross linking. The first step is to schedule a comprehensive evaluation to determine if you are a candidate for the procedures.
Corneal Cross Linking with Riboflavin
Corneal Cross Linking with Riboflavin works by increasing collagen crosslinks with the cornea. These crosslinks are natural "anchors" for the corneal structure. These anchors are responsible for providing structure for the cornea which prevents the bulging out and irregularity found in keratoconus patients. Prior to the cross linking process, the very thin layer of cells on the surface of the cornea – (epithelium) is removed. This is followed by a series of Photrexa drops (riboflavin drops which have been formatted and approved specific to the procedure) being applied to saturate the cornea over a period of time followed by an ultraviolet light which activates the cross linking process.
This process has been shown in clinical trials to increase the amount of collagen cross-linking in the cornea, thereby strengthening the cornea. The Avedro process is the only one to have been approved by the FDA. Collagen crosslinking is not a cure for keratoconus. The aim of the cross linking treatment is to stop the progression of keratoconus, thereby preventing further deterioration in vision and the potential need for corneal transplantation as the keratoconus continues to progress. Glasses or contact lenses will still be needed following the cross-linking treatment (and a change in the prescription is generally required) but it is hoped that the end result of the treatment would limit further deterioration of vision.
INTACS®
INTACS® corneal inserts received FDA approval for treating keratoconus in August 2004. Small plastic inserts are placed just under the surface of the eye in the periphery of the cornea for clearer vision.
Studies demonstrate that INTACS® can improve the best spectacle-corrected visual acuity (BSCVA) of a keratoconic eye by an average of two lines on a standard eye chart. The implants also have the advantage of being removable and exchangeable. The surgical procedure takes only about 10 minutes and can be performed in our surgical suite.
INTACS® might delay but can't prevent a corneal transplant if keratoconus continues to progress.
Corneal Transplant
Some people with keratoconus can't tolerate a rigid contact lens, or they reach the point where contact lenses or other therapies no longer provide acceptable vision. At this time, the surgeon will recommend a corneal transplant, also called a penetrating keratoplasty (PK or PKP). Our surgeons have vast experience performing corneal transplants for patients who have exhausted other alternatives. Even after a transplant, you most likely will need glasses or contact lenses for clear vision.
Contact Us
For more information on Keratoconus, please call us at 858-455-6800 or click here to send us an email.