Presbyopia
Have you found yourself moving books further away or holding your phone at arm's length in order to read a text? If you are over the age of 40, presbyopia may be to blame. This age-related loss of near vision affects most people some time in their 40's. Presbyopia is the reason that many people need reading glasses or "cheaters" after a certain age.
As we age, the lens of the eye loses elasticity, which makes it difficult for the eye to refocus on close objects. As a result, it becomes challenging to view up close objects like phones, books, and menus. There are a variety of treatments available that may help restore near vision to reduce or eliminate the need for reading glasses.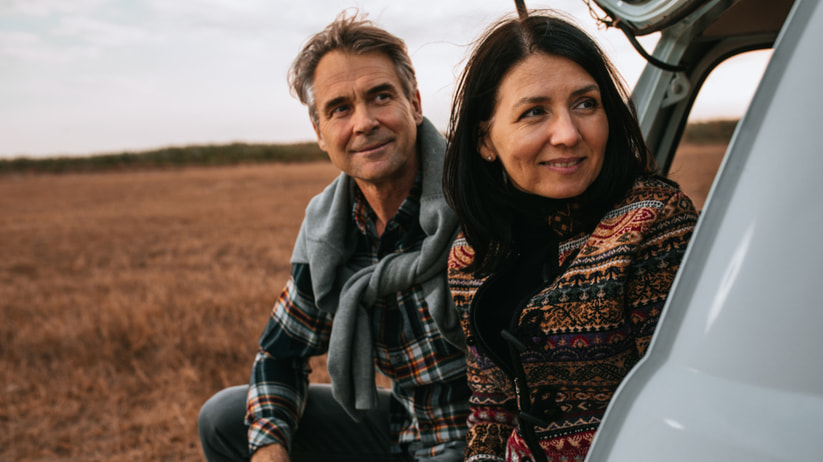 What is Presbyopia?
Presbyopia, or age-related near vision loss, is a natural part of the aging process caused by the hardening of the eye's lens. In younger eyes, the lens is soft and flexible, and it changes shape to allow for up-close and distance focusing. Over time, this lens becomes more rigid and is less able to change shape, making it more difficult to focus on objects
Trusted Source What is presbyopia? American Academy of Ophthalmology Go to Source up close .
Symptoms of Presbyopia
Most people begin to notice symptoms of presbyopia in their early- to mid-40s. Symptoms develop gradually as the eye's lens becomes more rigid, and
Trusted Source Presbyopia symptoms & causes Mayo Clinic Go to Source may include :
Holding reading material farther away or at arm's length
Difficulty focusing at normal reading distance
Headaches or strained eyes after reading or up-close focusing
Presbyopia Risk Factors
The main risk factor for developing presbyopia is age: most people begin to lose near-vision clarity in their early- to mid-40s. For some people, however, the symptoms of presbyopia may begin to appear at a younger age. Risk factors for premature presbyopia include:
Heart disease
Diabetes
Anemia
Farsightedness
Multiple sclerosis
Certain medications, including diuretics, antihistamines, and antidepressants
Is There a Cure for Presbyopia?
Presbyopia is a natural part of the aging process and is estimated to affect roughly 1.8 billion people worldwide. While there is no cure for presbyopia in the sense that the rigid lens of the eye cannot be made more flexible, there are a wide range of treatment options that can help people with presbyopia
Trusted Source Global Prevalence of Presbyopia and Vision Impairment from Uncorrected Presbyopia: Systematic Review, Meta-analysis, and Modelling Fricke TR, Tahhan N, Resnikoff S, et al Go to Source see more clearly .
Presbyopia and Near Vision Treatment Options
There have been many recent advances in treating presbyopia and as a result, we provide a range of options for treating age related vision loss. If you have been frustrated by reading glasses or other traditional solutions for vision correction, we may have an option that can improve your quality of life. Each patient is unique and we take into account your lifestyle and vision correction history to make personalized recommendations.
LenSx Femtosecond Laser
The LenSx® Femtosecond Laser is used in both treating presbyopia and correcting cataracts. We are proud to offer this laser as it is only available in a handful of vision care practices nationwide and provides excellent and precise results.
Advanced Technology Lens Implants (IOLS)
We provide several different types of intraocular lens implants (IOLS) which are placed inside the eye to restore the ability to focus to all distances. Through a consultation, our doctors will be able to recommend the best lens for your eyes.
Refractive Lens Exchange
Refractive Lens Exchange (RLE) is a great option for people who are not candidates for other vision correction procedures such as LASIK or PRK. RLE replaces the natural lens with an artificial lens and can be used to improve near and far vision. As a result of RLE, patients will not develop cataracts.
Monovision LASIK
Monovision LASIK is a laser procedure that corrects one eye for far distance vision and the other for near distance vision. The laser reshapes the corneal surface of both eyes in a short procedure with a quick recovery. The brain combines both distances of vision in either eye to create a single comprehensive range of all distances.
VUITY™ Eye Drops
Vuity drops are the first prescription eye drops to treat age-related near vision blurriness. The active ingredient in Vuity, called pilocarpine, works to temporarily constrict the pupil in a way that offers relief from presbyopia. The once daily eye drop can reduce or eliminate your need for reading glasses for up to 6 hours, making it a great non-surgical option for patients with mild to moderate presbyopia.
Corrective Lenses
Over-the-counter reading glasses are often the first near vision solution people turn to in order to see fine print more clearly. However, many people become frustrated with constantly taking glasses on and off and others do not like how they look in reading glasses.
Can Presbyopia be Treated with LASIK?
Traditional LASIK is an excellent treatment for patients who have hyperopia (farsightedness), astigmatism or myopia (nearsightedness), but may not be the best treatment for presbyopia. In most cases, people who have presbyopia need both near and far vision correction, and LASIK only corrects for vision at one distance. For certain patients, however, Monovision LASIK or PML LASIK may help them achieve better vision with presbyopia. We invite you to read this blog to learn more about LASIK as treatment for presbyopia. For even more information, please schedule a consultation with our ophthalmologists in San Diego.
Who is a Candidate for Presbyopia Treatment?
Age related near vision loss tends to affect people beginning in their 40's to 50's. Anyone who needs reading glasses for daily tasks such as reading phone screens, books, fine print or close up objects may be a candidate for treatment options to help regain near vision. A consultation with one of our doctors will determine which options may be available to you.
Contact Gordon Schanzlin New Vision Institute
Are you ready to simplify your life and reduce or eliminate the need for reading glasses? Schedule a consultation to see if you are a candidate for near vision treatment options at Gordon Schanzlin New Vision Institute in San Diego. Call us at (858) 295-1396 or click here to email us.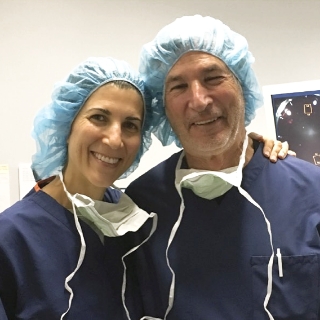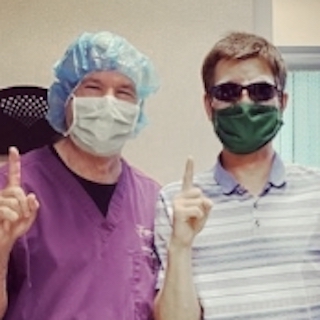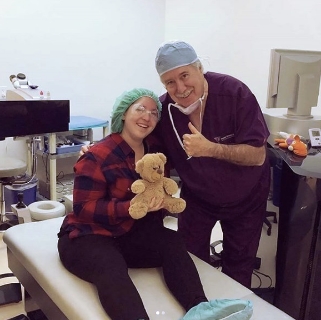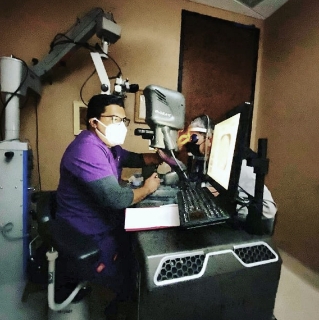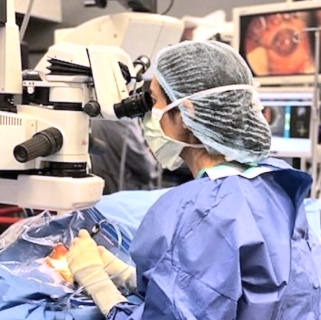 The Patient Experience
My appointment with Dr Wendy Gross (Jones) was outstanding. She was thorough and courteous, and educated me about maintaining my visual acuity. Their office is beautiful and the staff was equally amazing. My wife and I look forward to being lifelong patients of hers, and know that we are supported with comprehensive care of our vision.
Scott H.
Sources