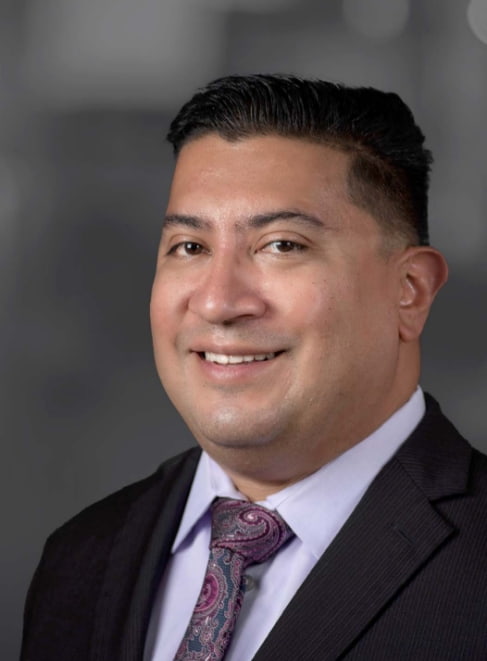 Dr. Julio Echegoyen
Call: 858-455-6800
Request an Appointment
---
Dr. Julio Echegoyen is a board certified Cataract, Corneal and Anterior Segment Physician and Surgeon. Dr. Echegoyen specializes in anterior segment surgery, standard and complex cataract surgery, refractive cataract surgery, refractive lens exchange (RLE), and EVO ICL. He utilizes a wide variety of advanced intraocular lens implants (IOLs) to correct nearsightedness, farsightedness, astigmatism and presbyopia, helping patient reduce their need for corrective eye wear after cataract or lens replacement surgery.
In addition, Dr. Echegoyen treats glaucoma and corneal disease, utilizing clinical treatments, micro-invasive glaucoma surgery, pterygium procedures, and an array of general ophthalmology procedures.
Dr. Echegoyen attended medical school at the University of California, Irvine. He completed his internship at the University of California Irvine Medical Center and residency in ophthalmology at the Gavin Herbert Eye Institute, UC Irvine. Dr. Echegoyen was a Fellow in corneal, external disease and refractive surgery at UC San Diego. He further received his PhD in Biological Sciences in 2008 from the University of California, Irvine.
Dr. Echegoyen is a member of the American Academy of Ophthalmology and the American Society of Cataract and Refractive Surgeons. He is a member of the Latino Medical Student association and has been involved with several research projects, journal articles and book chapters.
Services Available
Cataract Surgery with Intraocular Lens Implants/Lens Exchange
Complex Cataract surgery
Corneal Disease and treatment
Refractive Lens Surgery
Glaucoma Management, Microinvasive Glaucoma Surgery
Pterygium Treatment and Surgery
Refractive Laser Surgery
The Patient Experience
"GSNVI has always been world renowned for excellence and innovation and quality of work. I love working here every day."
Dr. Julio Echegoyen - RLE