LASIK in the Military
Active Duty Enjoy a 25% Discount on LASIK, Veterans Receive a 20% Discount and at Home Dependents Get the Benefit of a 10% Discount at Gordon Schanzlin New Vision Institute
One of the most important, and life-saving, aspects of serving in the armed forces is having the ability to clearly see your surroundings at both near and far distances. However, many of those who serve have visual refractive errors such as nearsightedness or farsightedness. It's estimated that nearly 50 percent of our air force members are near-sighted, and need to wear glasses or contact lenses for vision improvement.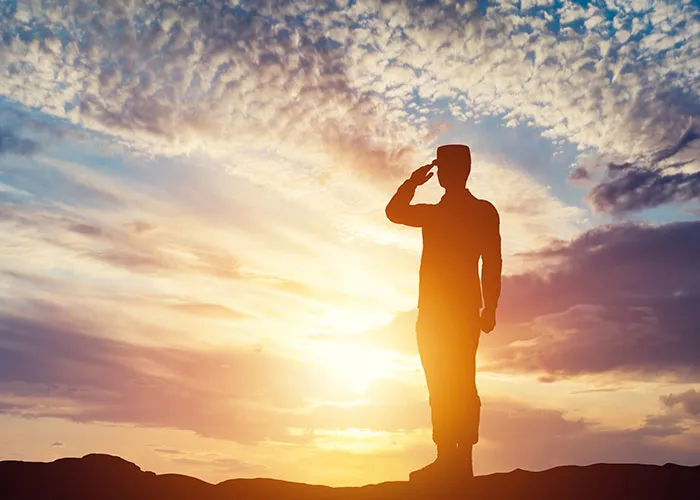 Active Duty, Veteran, and Dependent Military Discount
Here at Gordon Schanzlin New Vision Institute Institute, we offer a 25% discount to active duty military members and a 10% discount to their dependents (spouses and children living at home) for LASIK laser vision correction procedures.* Take a look at the following information describing our own laser eye surgeons' important involvement in the approval process of LASIK in the U.S. Military.
*Discount not applicable to Optical Services
The History of LASIK in the Military
Although approved by the U.S. Food and Drug Administration FDA in 1998, it wasn't until about 10 years later that LASIK, one of the most popular laser vision correction procedures available, was approved for aviators and other active military service members. In fact, it is due to the diligent efforts of some of our own laser eye surgeons here at Gordon Schanzlin New Vision Institute Institute that LASIK received that approval. Since then, thousands of men and women who serve our country have undergone laser vision correction to help them reduce, and even eliminate, refractive errors in their vision and be able to see clearly without relying on corrective eyewear.
A recent video from Patient Education Concepts, Inc. called LASIK on the Frontlines illustrates the history of LASIK's introduction to the U.S. Armed Forces, and the teams of dedicated people who rigorously tested the technology to ensure it would be safe and effective for the people who protect and defend us every single day. The video features interviews with our own Dr. Steven Schallhorn, who is a retired Captain in the U.S. Navy, and is considered the founder of the military's refractive surgery program. He and a team of researchers spent years testing laser vision correction surgery to make sure that the superior results among civilian patients would be as effective for service members in the armed forces who would need to rely on excellent vision to accomplish a number of important and dangerous tasks.
With the efforts of our dedicated laser eye surgeons, LASIK has now been embraced by the U.S. Military as well as NASA for its ability to significantly improve vision and reduce the need for corrective eyewear. Please view the full video below to find out more about the history and importance of LASIK in the military, and the vital roles some of our eye surgeons have played in bringing these procedures to men and women on the frontlines. If you would like more information on laser vision correction, or if you would like to schedule a consultation with one of our experienced eye doctors, please contact Gordon Schanzlin New Vision Institute Institute today.