Refractive Lens Exchange (RLE)
Refractive Lens Exchange (RLE) is a vision correction procedure that can eliminate the need for glasses or contact lenses. RLE can treat a number of vision issues, including presbyopia, and it may be an option for patients who are not candidates for LASIK or PRK. The highly experienced refractive surgeons at Gordon Schanzlin New Vision Institute offer customized Refractive Lens Exchange in San Diego.
What is Refractive Lens Exchange?
Refractive lens exchange, sometimes called clear lens exchange, is an eye surgery that utilizes modern cataract surgery technology to improve vision. RLE can be particularly beneficial for patients who are seeking a solution for presbyopia (age-related near vision loss). RLE utilizes a surgical technique very similar to cataract surgery to significantly improve vision without glasses or contact lenses, making it possible to enhance your vision by replacing the eye's natural lens.
When light comes through the eye, it first encounters the cornea, and then the natural lens. Visual aberrations and refractive errors that occur during this process can result in common vision conditions such as nearsightedness (myopia), farsightedness (hyperopia), and astigmatism. In a Refractive Lens Exchange procedure, the lens is replaced with an artificial intraocular lens (IOL) that allows for a better focus of light on the retina.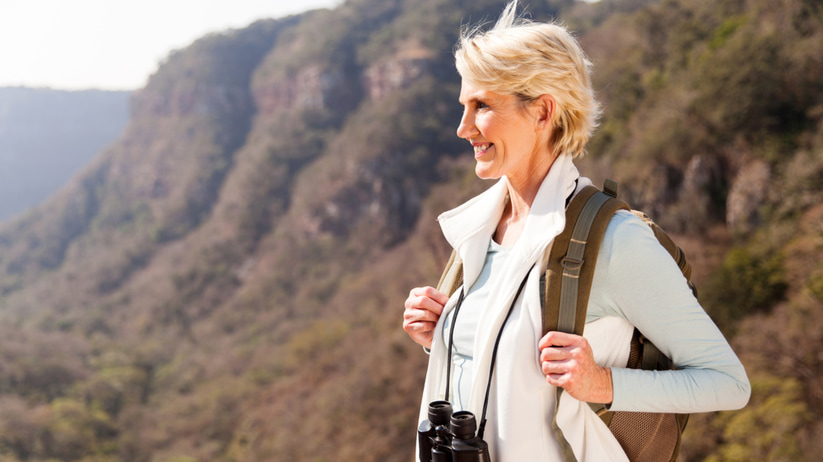 Benefits of Refractive Lens Exchange
Can improve refractive errors, including farsightedness, nearsightedness, presbyopia and astigmatism
May be suitable for patients who are not candidates for LASIK
Can reduce or eliminate dependency on glasses or contact lenses at all distances
Eliminates the risk of developing cataracts
How Does Refractive Lens Exchange Work?
Preparing for RLE
At your consultation appointment, one of our experienced eye doctors will assess your vision and eye health and discuss your concerns and goals. If RLE is right for you, we will review any pre-procedure guidelines. RLE surgery is typically scheduled one eye at a time, one week apart.
Your RLE Procedure
RLE is an outpatient procedure. Your eyes will be numbed with anesthetic drops and you will be offered a sedative to help you remain comfortable. The Refractive Lens Exchange procedure is, in many ways, like cataract surgery. Your eye's natural lens is removed through a very small incision and replaced with a customized artificial lens implant. The actual eye surgery typically takes less than 20 minutes.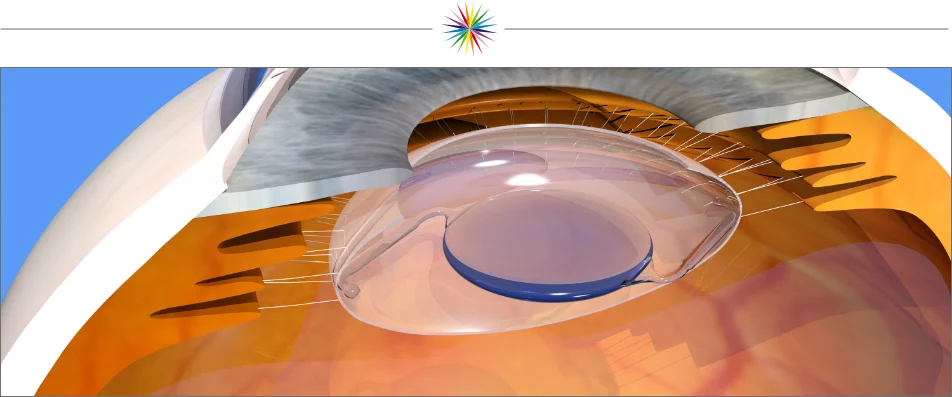 Recovery After RLE
RLE patients will return home the day of surgery and should plan to have a friend or family member ready to drive them home. Recovery from RLE requires minimal downtime, and patients typically return to work and regular day-to-day activities within 2 days. Your RLE surgeon will prescribe eye drops and will schedule follow-up visits. It is important to follow all post-operative instructions to ensure the best results possible.
IOL Options
There are a number of IOL options available for RLE patients. Advanced IOLs can correct distance vision and intermediate vision, as well as improve reading vision and astigmatism. At Gordon Schanzlin New Vision Institute, we offer a range of multifocal lenses, accommodating lenses, extended depth of focus lenses, and toric lenses. Learn more about IOL options.
RLE
EVO ICL
LASIK
PRK
Long-Term Vision Outcomes
Generally Quick (Varies based on IOL choice)
Treats Extreme Prescriptions
Yes, During Recovery Phase
Can Treat Presbyopia (Near Vision Loss After 40)
Yes with Monovision/ Blended Vision
Yes with Monovision/ Blended Vision
Yes with Monovision/ Blended Vision
Frequently Asked Questions About RLE
Am I a good candidate for RLE?
Trusted Source Refractive lens exchange in modern practice: when and when not to do it? Alió JL, Grzybowski A, Romaniuk D. Go to Source Ideal candidates for RLE are over the age of 40 and seeking a solution for presbyopia or other refractive errors that are not necessarily treatable with laser vision correction. RLE patients should be in good general health and free of eye diseases such as glaucoma.
How is RLE different from LASIK?
RLE and LASIK are both refractive surgeries, but they are quite different. LASIK and PRK improve vision by correcting errors on the cornea, which is near the surface of the eye. However, LASIK cannot correct errors in the lens of the eye, such as presbyopia. RLE may also be a LASIK alternative for patients who have thin corneas or corneal irregularities.
Will RLE allow me to ditch my reading glasses?
The goal of RLE is to reduce or eliminate the need for glasses, but every patient has unique vision needs and RLE is a customized procedure that will have different outcomes for each individual. At your consultation appointment, your ophthalmologist can review expectations and possible outcomes for your personal treatment plan.
Will insurance cover RLE?
RLE is considered an elective procedure and is not covered by insurance. At Gordon Schanzlin New Vision Institute, we offer financing and payment options to help you fit better vision in your budget.
Contact Gordon Schanzlin New Vision Institute
If you would like more information on Refractive Lens Exchange (RLE) treatment options, or if you would like to schedule a consultation with one of our eye specialists, please contact us today.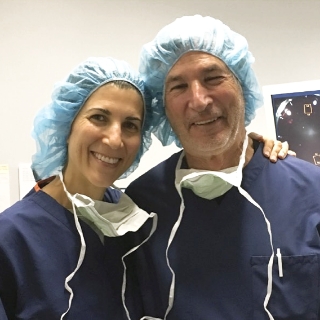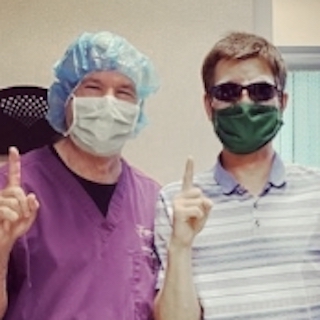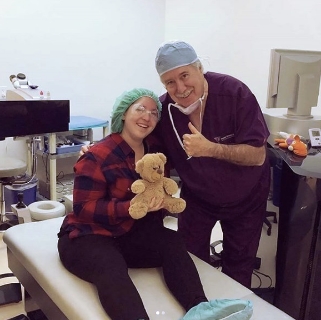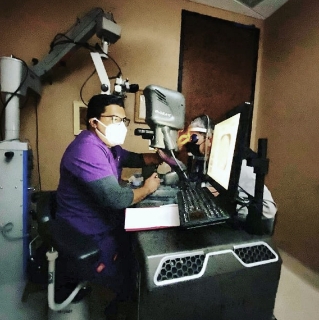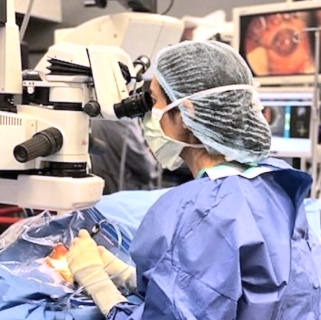 The Patient Experience
I was sick and tired of glasses but not sure what could be done with my eyes. Dr Gordon recommended Refractive Lens Exchange, and the whole process went very smoothly. My vision is now 20/20 both near AND distance. Glasses-free for the first time since I was a teenager!
Mark G.
Sources
1 Alió JL, Grzybowski A, Romaniuk D. Refractive lens exchange in modern practice: when and when not to do it?. Eye Vis (Lond). 2014;1:10. Published 2014 Dec 10. doi:10.1186/s40662-014-0010-2