Alex Reynolds the Traveling Surfer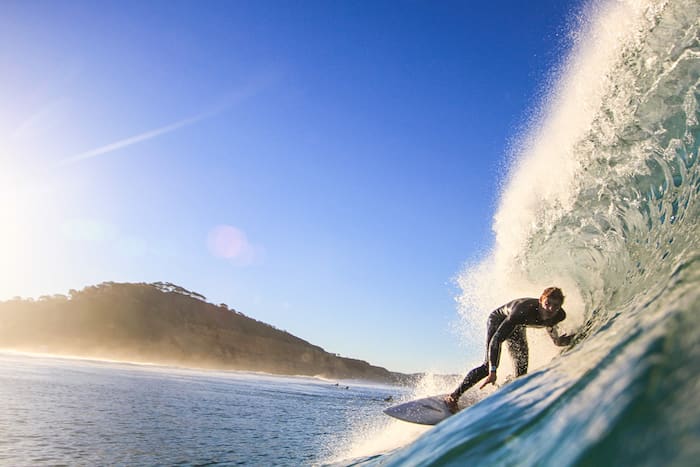 Surfing with Contacts
While most of us seek out the ocean for its awe-inspiring beautify and stress reducing tranquility, surfers take a different approach. Tracking storms and watching swells, surfers prefer Mother Ocean when she's fiery and fierce, offering up overhead waves and the chance to hunt the elusive Southern California barrel.
And while the surfing isn't always a treacherous endeavor, losing your contacts in any conditions can be dangerous. However, losing your contacts on a big day can be downright disastrous. For any adventure athlete, the results of LASIK surgery can change their approach to pursuing their passions, and that's why we love to hear stories about how corrective vision surgery has enhanced the lives of those that seek out nature in its wildest form.
Meet Alex
Alex Reynolds is a surfer and all around inspiring human who recently underwent LASIK. After spending time Surfing and performing charity work in South Africa with Christian Surfers and Aleph Surf International, Alex returned to the USA to work for the International Surfing Association promoting surfing's goodwill and good vibes across the planet. We recently caught up with Alex to find out how having LASIK has allowed him to pursue his passions and live life to the fullest.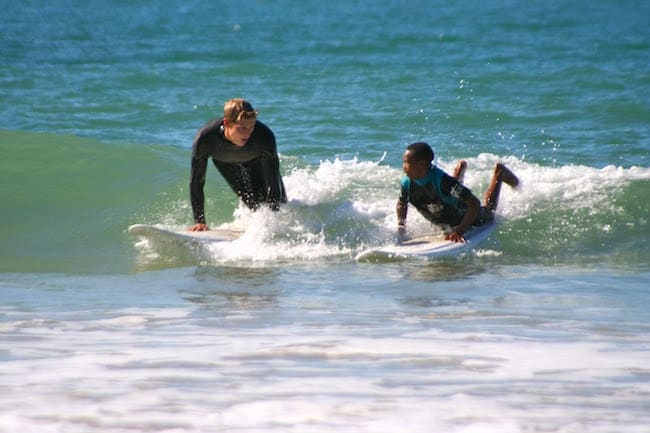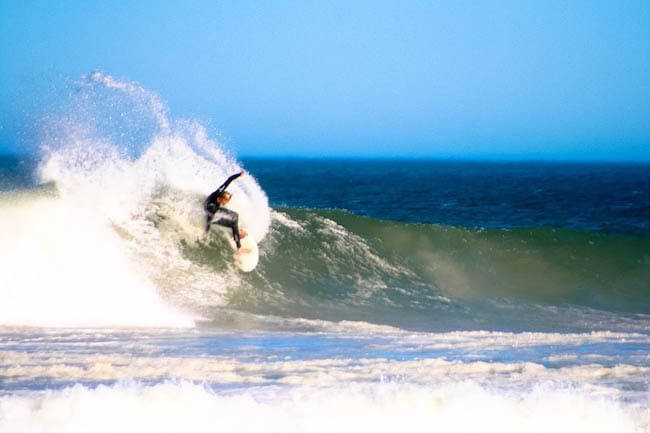 Q&A With Alex
What do you do for work?
I work for the International Surfing Association.
What do you do for them?
I work in the membership department, so I work with surf coaches, judges, and surf schools. We have 97 countries and each country has a national surfing federations, like Surfing Australia, or the Surfing Federation of India. We work with the different areas and members to help them develop the sport of surfing. We run World Championships for all of the different disciplines such as surfing, stand-up paddle boarding, adaptive surfing, and bodyboarding. We also do a lot of education-based programs and have a scholarship program, which focuses on surfing development.
How did you hear about Gordon Schanzlin New Vision Institute?
I actually heard about it from my neighbor who had LASIK at Gordon Schanzlin and had spoken with both my parents and myself about it and it sounded like a good idea. My Optometrist, Dr. Li, referred me for a consultation to see if I was a good fit for LASIK. I ended up being a good fit and we went from there.
Has LASIK had any impact on your travel and work?
Yeah for sure, I just got back from Chile for an event we had down there and it was my first time really traveling internationally since I had my LASIK. I have gone on a few camping trips to Mexico, but it was my first long trip since the procedure and it was so nice not having to worry about contact or glasses. The part of Chile we were in was really dusty because we were in the desert and it would have definitely messed with my contacts and made my eyes itchy and sore.
Has it had an impact on your surfing?
Yes, it was always a hassle surfing especially in hollow waves because you lose your contacts a lot from either the lip hitting you or getting water in your eyes. So it's really insane to not have to think about it. It's been about three months since I had my procedure and I don't even really think about contacts anymore, which is really awesome.
So as surfer would you recommend LASIK to other athletes?
For sure, I could see just fine with my contacts when I had them in, so it wasn't an issue of needing to improve my vision per say, but it was always a hassle to take them in and out and it impacts your day. I surf most mornings before work, and then I have to work on a computer all day. The combination of saltwater, sun, and staring at a computer was horrible for my eyes, and my eyes would be sore all of the time. Now I can do all of those things and they feel fine, my eyes actually feel great.
*Results May Vary