Channel 93.3 Alex Gervasi's Contoura™ Vision Experience
Gordon Schanzlin New Vision Institute decided to team up with the dynamic on air personality, Alex Gervasi, to tell the story of her wonderful transformation and how Contoura™ Vision Correction changed her life. Alex, who can be found interviewing immense talents like world renowned artist and grammy winner Kendrick Lamar and teen heartthrob Nick Jonas, wasn't willing to let contacts or glasses to stand in the way of her vision.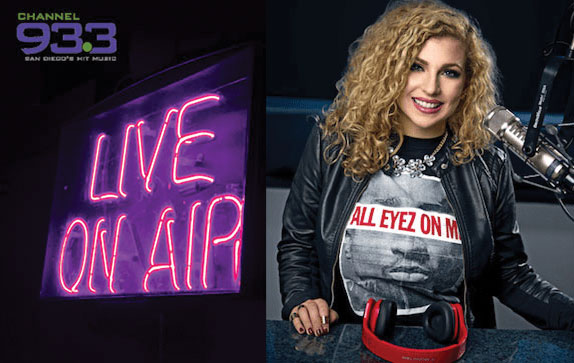 Meet Alex Gervasi From Channel 93.3
When it comes to women who inspire us, it's hard to imagine a more prolific example of talent, beauty, and boldness than iHeartRadio DJ Alex Gervasi. Originally from New Jersey, the East Coast native is making her mark on West Coast radio and music worldwide. With her spirited passion and love of life's rhythms, Gervasi is inspiration personified, and the perfect fit for sharing in our vision.
"My vision was so terrible that I found myself still constantly having to squint even with glasses and contacts" – Alex
Since Having Contoura™ Vision Correction
"I have been wearing contacts or glasses since I was 10. I can't really remember life without relying on them. Now that I've been to Gordon Schanzlin for Contoura, I will never blink out a contact at work, have to run to a drug store after forgetting contact solution while staying over at a friends, spend hundreds on contacts every 6 months or worry about losing my glasses."
"Deciding to get Contoura Laser Vision Correction was a big step for me. I had a lot of questions and was a little nervous, but when I sat down and talked with Dr. Gordon, all of my questions were answered and my mind was put at ease.Meeting with Dr. Gordon was the best decision I could have made. He's one of the leading authorities for LASIK eye surgery and I was put at ease knowing I was in the best hands possible for this life-changing procedure. I feel like I owe him so much for my new eyesight."
-Alex