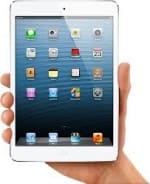 Have you noticed your doctor carrying an iPad into your exam recently? Gordon Schanzlin New Vision Institute Institute (GWSVI) has recently launched Electronic Medical Records (EMR) in the practice. This major project included acquiring the technology and equipment, training staff and physicians and integrating new processes and procedures at GWSVI. EMR software has been available and in various states of development in the United States for nearly 30 years. More recently there has been a nation-wide initiative to convert patient paper records to EMR for standardization and efficiency in medical offices and hospitals.
As a result we are now eliminating the need for paper charts and integrating insurance, billing, scheduling and clinical documentation into the patient record. In the short term there is a learning curve to maximizing the benefits of EMR, but it promises to become a more efficient and accurate manner of securing health information.
When asked about the benefits of using the new EMR software, Dr. Jack Weiss said, "being able to pull up images from diagnostic testing and discussing it with the patient in real time during the exam, enables us to more clearly communicate with patients and help to address concerns or questions. Each record is updated throughout the patient visit, reviewed and signed off by the physician." Other benefits include automated text messaging for appointment reminders and surgery quotes on demand.
We'd like to thank our patients for their understanding during this transition to EMR, and hope you are as excited as we are to provide you with the highest standards in medical care.