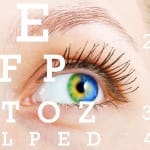 Is it time for your eye exam? It is recommended that adults age 18 to 40 should have an eye exam every 2 years. Eye doctors perform various tests to examine all parts of the eye, as well as to gauge your overall health. Some procedures are designed to evaluate your vision, others allow the doctor to look at the structure of the eye, and still others help detect specific diseases.
Dr. David I Geffen, OD is a provider with EyeMed Vision Care® and is located conveniently in the Aventine building at I-5 and La Jolla Village Dr. Most plans cover the exam, one pair of eyeglasses and additional discounts on sunglasses and contact lenses. Deductible and copay amounts may apply.
For those interested in LASIK, Dr. Geffen's partners at Gordon Schanzlin New Vision Institute Institute are renowned LASIK and vision correction specialists. As a courtesy, GWSVI patients with EyeMed Vision Care® receive a 10% discount on all laser vision correction procedures, including LASIK, PRK, or Refractive Lens Implants, also known as Implantable Collamer Lens (ICL).
Click here to schedule your appointment online or call 858-455-9950.