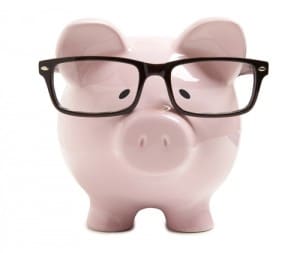 Each year, Gordon Schanzlin New Vision Institute partners with the San Diego County Optometric Society for Step Out: Walk to Stop Diabetes, an annual event created by the American Diabetes Association to bring awareness to this very common condition. Diabetic retinopathy (a diabetes-related eye condition) is the leading causes of blindness among working-age Americans, and approximately 28 percent of diabetics aged 40 and above in the U.S. have an eye disease caused by diabetes. Since November is American Diabetes Month®, our vision care team is doing what we can to spread awareness about diabetes and the importance of getting regular dilated eye exams to check for early signs of diabetic eye disease before it gets progressively worse.
Diabetes affects about 2.3 million Californians. In addition to the devastating loss of life, vision, and livelihood that this disease can cause, it has been estimated that diabetes costs the state about $24.5 billion each year. A recent article from the California Optometric Association mentioned studies that have found that Hispanics are disproportionately affected by diabetes in California; in fact, the age-adjusted prevalence of the condition in Hispanics is 10.5 percent. That's twice as high as non-Hispanic whites. With the millions of people who are affected by diabetes in our state, it's unfortunate to know that California ranks in last place among state expenditures for diabetic prevention and outreach programs.
The good news is: our practice and others in the field of optometry and eye care are embracing the role they can play in helping to stamp out the diabetes epidemic and make real differences in people's lives. Our participation with the ADA's annual Diabetes Walk raises thousands of dollars, and we are committed to getting the word out to both primary care providers and the public regarding diabetic eye screenings and early treatment for individuals who are at risk.
Together, we can significantly reduce the threat of diabetes-related eye conditions and, hopefully, eradicate diabetes once and for all. The team here at Gordon Schanzlin New Vision Institute is in the fight for the long haul… and we believe we can win it!
Contact Gordon Schanzlin New Vision Institute
If you would like to learn more about how Gordon Schanzlin New Vision Institute gives back to our community and the world at large, or if you would like to schedule an eye exam here at our practice, please contact us today.